I'm always thinking how to make my page so interesting and how can I be of help to others with my thoughts, opinions, experiences and testimonies…




So here is it enjoy reading and hope it will be of interest to you and to your journey to life, love and walk with God.







Life on earth is so beautiful especially if you know what are your purpose, mission and what you want to be.

"Life is more beautiful if you look deep into it and you know the reasons of your existence"








Have experiences a real life stories here in our country. I've learned and understand what it's like to live, love and share my every breath with an amazing people around me. Regardless of my birth place I am aware of what is happening around the world, of discovering and learning some other countries lifestyle and cultures, the attitude of people, their views and beliefs.


Everybody is unique, got the talents and the abilities, we just don't look into deep and find what we got. I sometime said "Someday I will left marked and will touch life of every people I've met". I love people around me smiling especially if I'm the one who was able to do that. I had so many experiences which I knew somehow touched some people lives and made them happy. Sharing my talents in dancing, singing and my humor was a big help in making people happy, they said I am born with so many talents, an entertainer, and that's what I think so it's maybe in our blood. Things just surprise me, it is God's gifts. But I do believe everybody was born with gifts of talent maybe some just don't have time and not motivated to share it and some are so busy of discovering other things before themselves.



EXPLORING MY COUNTRY…


THE BEAUTY…




I have gone from climbing the active volcano in Albay, witness the waterfalls in Majayjay and sleep in the darkness of Samal Island . I've snorkel to see the beauty of coral reefs and smell the winds on the top of chocolate hills in Bohol. I did walk to the bottom of Mt. Banahaw, witness the sunrise in the third biggest Island Mindanao and the sunset in Manila Bay walk. I as well experience the hot spring in Laguna and left foot prints in the beaches of Southern Tagalog region. So far, my next destination is the Hundred Islands in Northern Luzon.
Many languages, different people, many beautiful places but what amazed me most is my way of knowing how to appreciate God's creation.


I also have plan of travelling around the world, nothing is impossible if you believe in yourself and have faith that you can do it.


THE PAIN…

I grew up here in the Philippines, a third world country. I'm lucky thou coz God have showed me the reality of life here. How lucky I am in terms of everything, in spite of my country's situation.


It's a big challenge for me living here, for almost 25 years I am aware of everything, I also know the mentality of people, the lifestyle, the cultures and understand my fellowmen struggle.





Philippines is a beautiful country, rich in natural resources, as some tourist said "Here in your country, if I throw a seeds when I wake up the next morning I knew there is something to harvest". It's so pleasant to hear good comments from other people but of course there in something beyond it… The people, the city, for all my years here I first saw the worst scenario of some part of my country, in Navotas (near bay Port AND Smokey Mountain) in Manila. Part of me is breaking, seeing street children, family without home, people living on the sidewalks, houses made of sacks and old woods I can't help but cry. I don't know who is to blame I don't know how I can help them, I don't understand why this happened in my own land. Mis manage maybe but I do believe God has the reasons which step by step I will to know in the near future.


MYLA ON LOVE…






Really life is more complete, more satisfying if you share it with someone. The one who cry when you are sad, laugh when you smile, cheer whether you win or lose and support you in every single thing you do.


"One reasons of our existence is to love and be love"





If you are with someone now, married or not, be grateful because you finally fulfill one chapter of your life… better take care of it!


If you feel alone and just waiting for someone, be patient, the right one will come in the right time. You don't have to search the world, just sit there relax and do what makes you satisfy while waiting, because the more you find love the least it will come. Go party, meet people but know your limits. Do what life can offer you as long as you are single, make the most out of it because it is way different when you tie the knot with someone.





"Find love but least expect on it. Expect love and you will find it"






If you just broke up, well don't be depressed. He's not the right one. Be thankful that you've met them, that you even had them and felt to be loved. It's just that your love is meant for someone else, someone more deserving, someone who is just waiting for you. Cry out loud and move on…


You need to be happy that you did not waste your time for the wrong person. Time is gold! You see it's a blessing thou! Life is short, let go if you are not happy, let go if you feel it's unhealthy, let go if you see the one you love will be happy if u let him go.


Accept the fact that you are not meant, don't have hate, don't keep anger nor revenge in your heart. Instead, be friends with your ex's whenever possible.



Cherish things while you still have the one you love 'Coz you will realize how precious they are when their gone.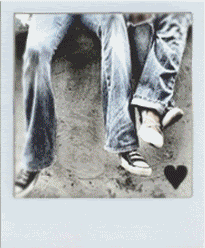 Figuring out everything will help you to know if you find the best match. What important is you will not be like again what you are in the last relationship, stop doing the same mistake again for your future. There is no wrong in trying again, to trust again, to love again. As I believe, how to mend a broken heart is to fall in love again!


Life is short, time is precious, if you feel that your relationship will not work in the end, just stop it. Don't waste time, don't waste the person time and stop wasting your own time, it is the worst thing we do to ourselves. Don't wait for the clock to tick-tack on midnight, don't wait the alarm to buzz in at the wrong time. Be open minded, make thing s clear, if you have no future together just be honest and walk out the door, I'm sure someone is waiting and will knock, open it.


Don't use people as your escape tools, the worst thing you do is lead someone because you enjoy the company, you see the old person you loved, you don't want to be lonely while searching for the right one… just remember to not do to others what you don't want others to do unto you.
I don't believe in karma but I do believe what you do to people will come back to you doubled, whether it is good or bad!


Forgive the people who hurt you, accept the fact that things happened. You can not pull the time to just forget it, to just let the pain diminish, it takes time but don't let that pain rule your everyday life. You should understand it's a part of being in a relationship. No matter how painful you still need to walk by and say goodbye. In fact, the more you experienced pain the more you learned to be strong. You can not move on if you always look in the bad sides of your experiences with the person. Be fair, look to those days he made you happy. By analyzing all of it you will learn to forgive no matter how big the damaged have done. Stop forgiving if God stop to forgive you!






MYLA IN ACTION



Working in an international European company it's not that easy, especially in Sales. With my job I learned a lot of things not only about the nature of it but as well the life behind it. Meeting so many people with different nationality, beliefs, point of views in life is so exciting. That help me learned how to deals with different blood. To socialize with people with different culture and you both are excited to know what is life in your country, what is this, what is that and exchange knowledge about things, so many questions, so many things you will learn. I'm lucky because it helps me to gain more knowledge about life, living and work. And the best of it is you meet new friends.





Working is a part of our survival. If we don't work, we will not fulfill the completeness of being a human. You will not discover what you've got, you will not survive! We get from work so many things, of course we work to have an income for our daily needs. But sometimes work isn't fun if you are dealing with people who don't have a broad mind, close-minded and killjoy. Some works for people, some works for money, some works for fame but I believe works isn't for those things. You work to survive life, to get your necessary needs but some who master the money really worked with wickedness.


It is a part of our life, so if you see yourself working and people around you are not, don't be sad and feel bad nor do what they are doing. Just work and you will see you are gaining more things than them, you are learning more which you can use for your future. If your boss have this unfair treatment or favoritism, just work and in the end other people will recognize you, and them who don't work they are not happy I tell you, they are bored of everything, they stop learning, they stop developing the person in them. Just work and think you are not working for them, you are working for God! With that you will see, you may not on top of them right now but soonest God will put you on the top.


"Work hard but you have to enjoy it"




If you don't have work now and eager to have one. Work hard to find work, you may not find the best job but at least you have something to look forward too, something to hope for. Don't say you are not lucky, be positive, be optimistic, the fact that you are finding job is the start of your work. Instead of just sitting at home hoping for nothing, it's a lazy things. Time is precious, don't choose a work and don't say you are not fit to it, in work you don't have to be choosy don't let the opportunity of knowing something passed by. Even the work is not what you wanted and not in your line be thankful you have work at least you are learning something new and you are not just letting the clock goes without you learning something.

"We only have one life to live and live it fruitfully, learn other things as much as possible don't close your mind with just one thing. If you are given the opportunity to learn, grab it, learn it and you can use it someday and a great charged to your experiences"




FRIENDSHIP…





I am an appreciative person, appreciating people helps me to appreciate more of myself.
I am friendly, very open-minded person and understanding. I understand all things, all situation, all that is happening because I do believe having that traits lessen the negative energy in me.
They said choose your friends… There are so many fake people, especially here on cyber world. You can hide everything on computer. You can say what you want but don't mean it.


Friends are treasures, without them, you don't have someone to share your everyday life, your problems, your opinions and as usual your love life. I do have lots of friends, they have different attitude, some are sincere, some are always there for you, some are there to have fun and some are just there if they need you, well, friendship has it's different level. You will know if a person is your real friends, that even you are far away from each other and for so long that when got time to see each other the friendship is still there, nothing changed. You still have the person you've got before and both heart is right.
In this cyber world of friendship, we do learn more things even you don't see the people behind that friendship. I can't say that everyone I meet here is real but I can feel who is fake. All you have to do is to make this people felt the sincerity of your friendship. Let's accept the fact that friends, cyber or not are helpful to our life, especially if we can't say the problems to our family and have opinions that puzzled our minds which deals in friendship thing.


True friends understand, care and love and you can feel it if you look into how this person mean to your life and how you are mean to them.


BELIEVE IN YOUR DREAMS…

Only dreams are free in this world, so dream big, dream like you can fly, touched the sky and walk over oceans.
If you have dreams, follow it, know your goals, always be reminded that nothing is impossible if you do believe in yourself. Stand for what you believe, for what your dream is and make it happen. And most of all always have a believing heart.

Life is short, so do what you want in life but don't forget that there is always a limitation.

Opportunity knocks once so better know how to decide for yourself. Always think of the people who love you in deciding anything. Don't be selfish, in fact what is the worth of your dreams if you only want to make it happen for yourself, everyone around you, every individual who is part of your life has something to do with your dreams.

When I was a kid I dreamed to be a nurse, so I can help the sick people. The logic is very clear, even a kid has a dream and it's not just a dream, not a selfish dream. It is two dreams at a time, to do what I want in life and to be what I want in life.




THE FUTURE




It's a great thing that we have always things to look forward, a future that is in our hands.
Our future is based on how we handle our life. How we manage it and what we do with it. To have a better future is to follow the goal you set for your life, the dreams which you hold and been carrying since the day you start believing you can do it.



Don't focus much to your future if you see that your present is shaking. When you say future it is not that you have to forget your present nor don't give attention on it. Your present life is a step for you to be in the future. Just don't go in a wrong way or path that you know will not matter for your better life. Your future depends on you only and not from other people, they are just part of it but not the main tool which you have to use as a tracing wheel to follow.

"Don't worry of tomorrow because tomorrow will bring its own worries."

We all draw our life having the best future but it's very sad to know that it's just a drawing and you're not putting a color on it.











I am grateful that so far I didn't meet any fake people here. And I don't hope to meet them as well.
---





I am not done yet with my thoughts, I will update and add some words once I have time again. So friends if you do have an idea or something, hit me up! Don't hesitate to ask or to give comments and suggestions. I'm open-minded and will surely understand everything. If you feel alone, sad and felt no one cares about you nor there for you, Hey, I'm here, Just let me know what you want to know, what's the problem and I will surely get back to you as soon as possible.



"TRIALS WHICH IS RIGHTLY USED CAN HELP US TO BE MATURE"
--MYLA